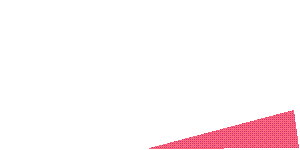 The Essene Fellowship of Peace is a group of seekers who practice the use of Color as a means to better understanding the relationship with oneself, others and God. We want to pass on this tradition and share the knowledge with you. Color can be thought of as a language. As with any language, you can get by with learning a few words or make it a life-long study in an attempt to master the language. So it is with Color. When beginning to learn the Color language, you can pick a few colors and use them to bring harmony to a person, situation or self. For example, the color of human love is a rosy pink. You can project that color, either through creating it in the mindís eye or directly looking at the color, into a room you will be entering. You will receive a more cordial reception. As you go on, the study becomes deeper and more complex. Be patient and learn at your own speed. If you have any questions, please contact us at our e-mail address, fellowship@creativecolor.org. We will do our best to answer them. Please bear in mind these colors are a mere three-dimensional representation of a fourth-dimensional concept. Color vibrates in this world and beyond. Consider that it may be a stroke of Divine Guidance that led you to this website. Love-in-Radiant-Living-Color.
INTRODUCTION to CREATIVE COLOR
CREATIVE COLOR is an instructional text on the use of Color as a method of effecting personal change, growth and development. It is based on the teachings Mary Dies Weddell, Dr. George Weddell and Miriam Willis. According to Mary, these teachings were of divine origin and given to her for the betterment of humankind. She tested these colors for decades before sharing them. Her students received this knowledge through an oral tradition of teaching. CREATIVE COLOR is intended to make this knowledge available to all who seek to improve the quality of their lives and the human condition. Some of the language of the teachings is of an earlier time, but the content is timeless and equally relevent today. The past, the present and future meet in the knowledge of Creative Color.
To view Creative Color on your monitor, click CC.htm (please be patient, text file alone is over 400KB. Each color graphic is a separate file, so if you want to save these on your machine, each one must be saved individually.)
To download Creative Color in Adobe PDF, click CC.pdf (please note: PDF file includes color graphics, but prints colors better than when viewed on monitor.)